The first stage of work on the body was to repair the windscreen frame, this had suffered badly on the drivers side and had been "repaired" with masking tape and painted over!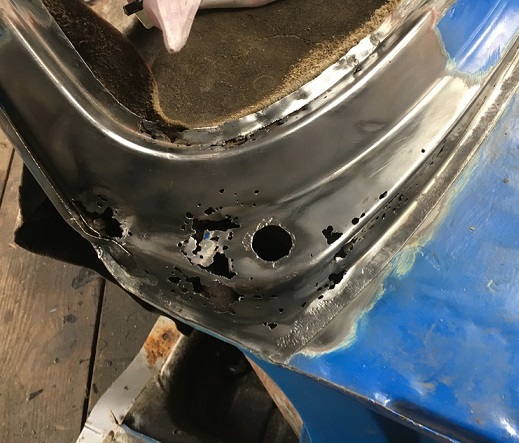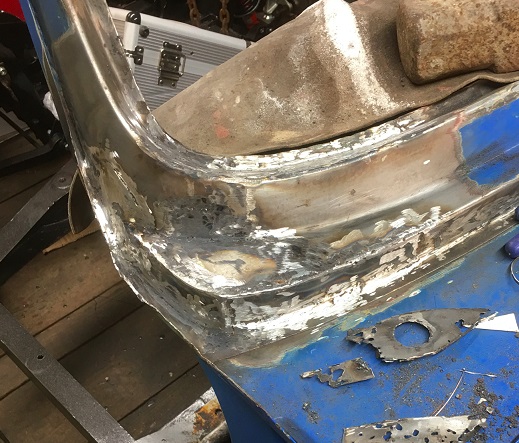 Some additional patches were required to the body as well – a new tread plate and fixing holes in the floor.
To start with, we refitted the front and rear body sections in place and installed the doors. Herald bodies are notoriously tricky to get correctly lined up, Ours was no exception, with the drivers door height being quite far out.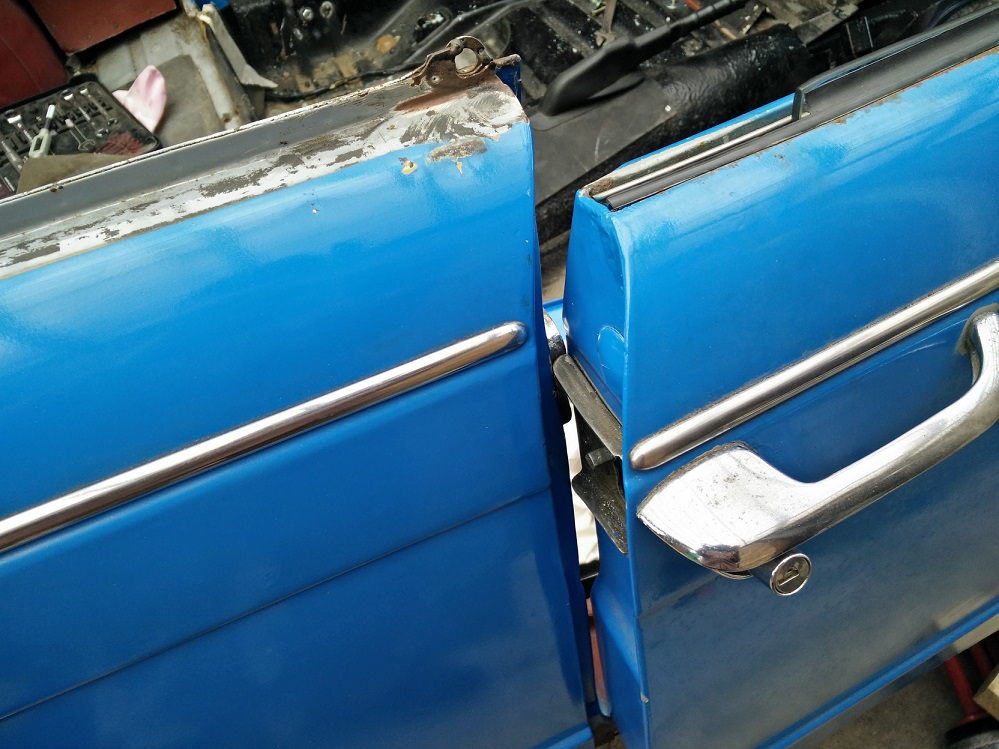 After playing around with spacers, we were able to get enough clearance for the doors to open and close. Although certainly not perfect, it allowed us to move on to the issue that worried us, the roof. This was a marathon in itself, so is the subject of two posts (one, two).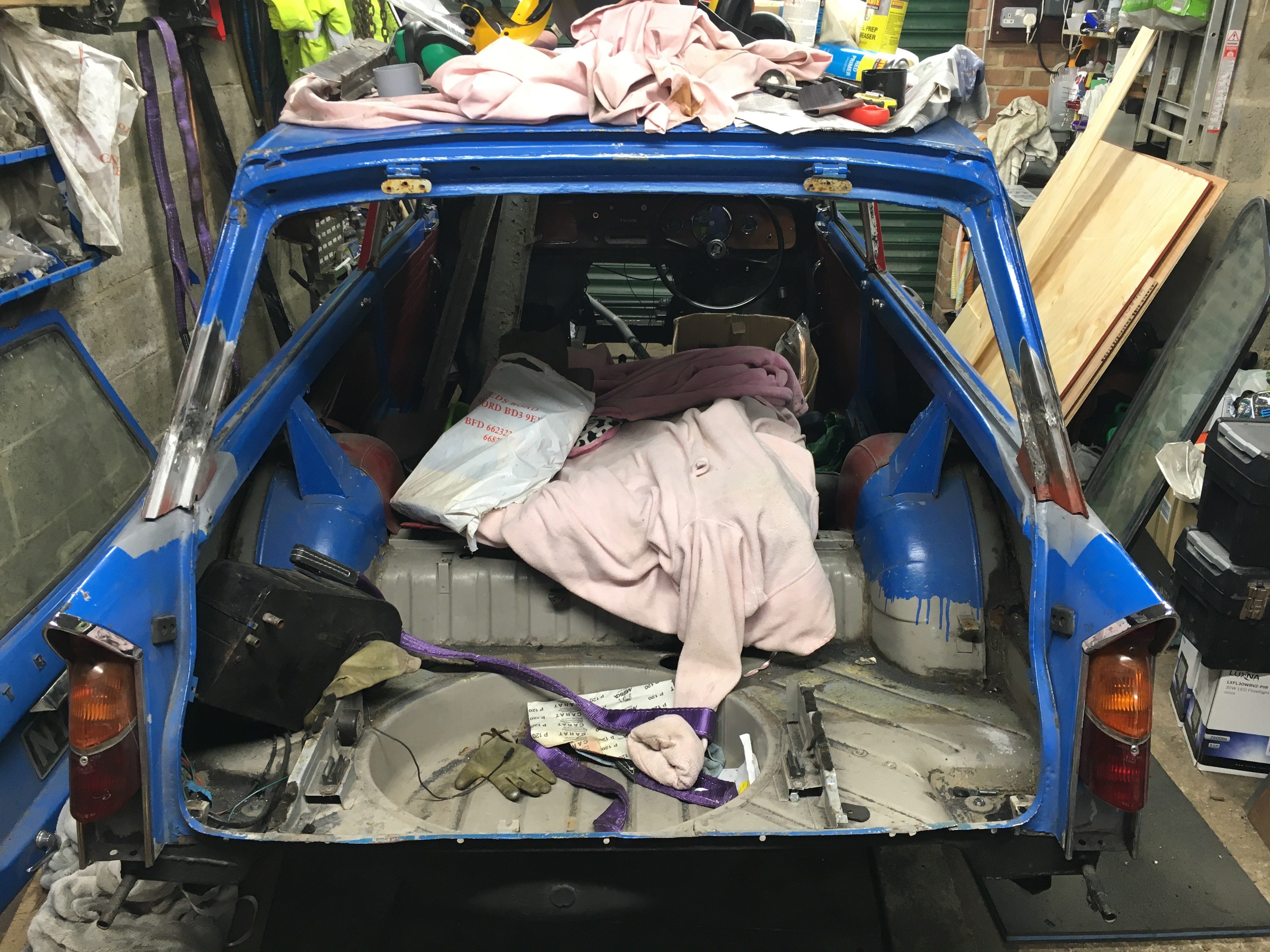 With the roof out the way, some painting was necessary to cover the repairs on the windscreen frame, tread plate, and C-pillars as well as the replacement B-pillars, valances and sills.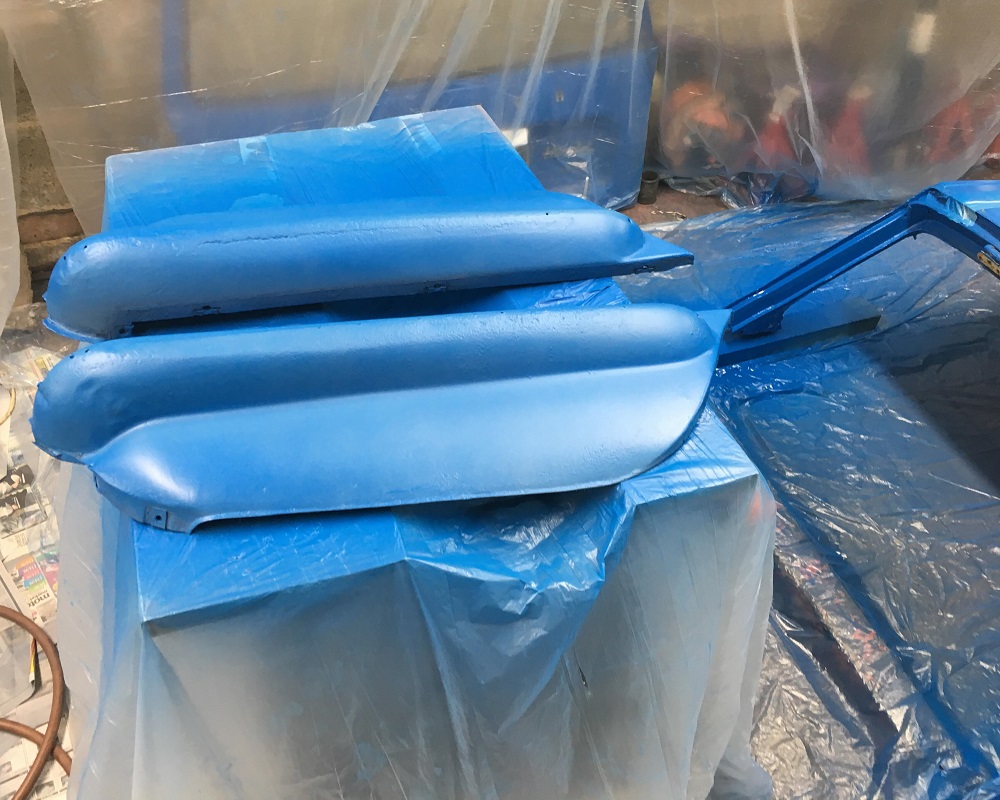 It was the first time either of us has painted with anything other than brushes and aerosols, but we're pleased with the result. Although, the match isn't perfect, and we didn't blend the repainted sections – we succeeded in our goal of getting the car all the same colour.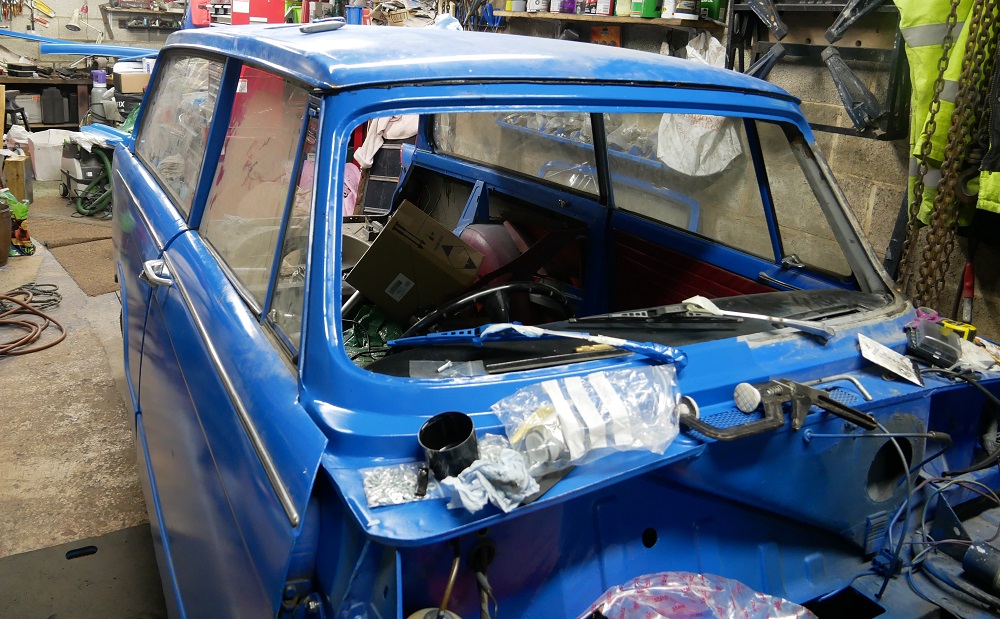 Once repainted, the roof is easy enough to fit, a few bolts and it's on. With this in place, we also fitted the tail gate and rear windows for the first time.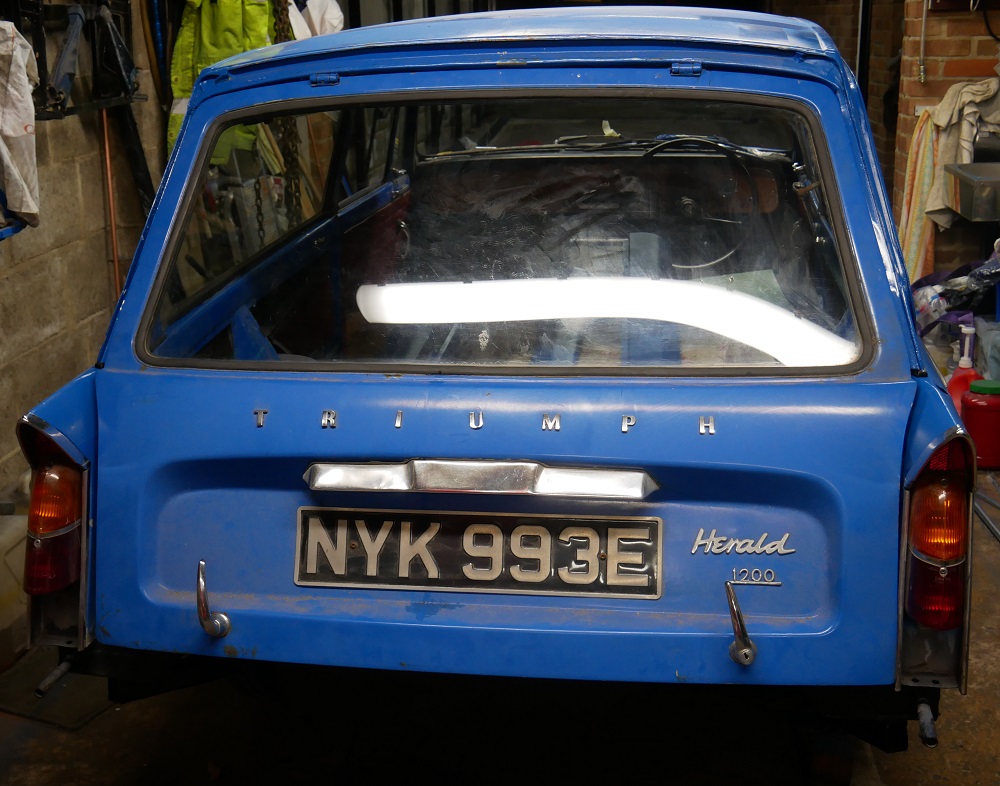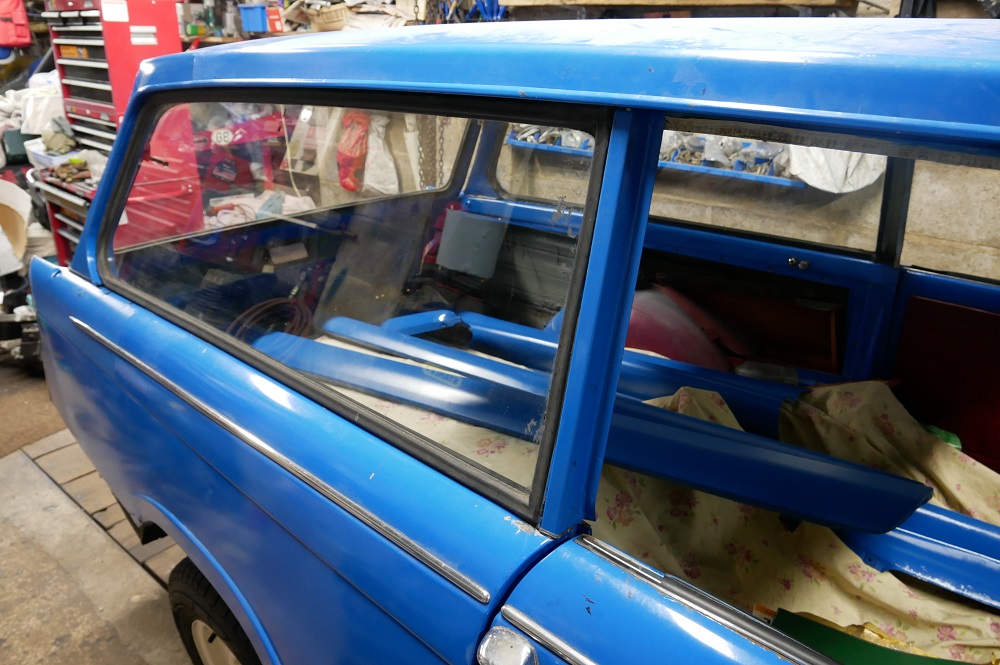 A bit of fettling needed, but it's looking good. The focus is now on putting it back together at last!