After what feels like an eternity of body work, painting and other time consuming (but important) jobs, we're finally putting the car back together. The turning point came when we dropped the engine in.
We started by attaching the clutch, gearbox and various ancillaries: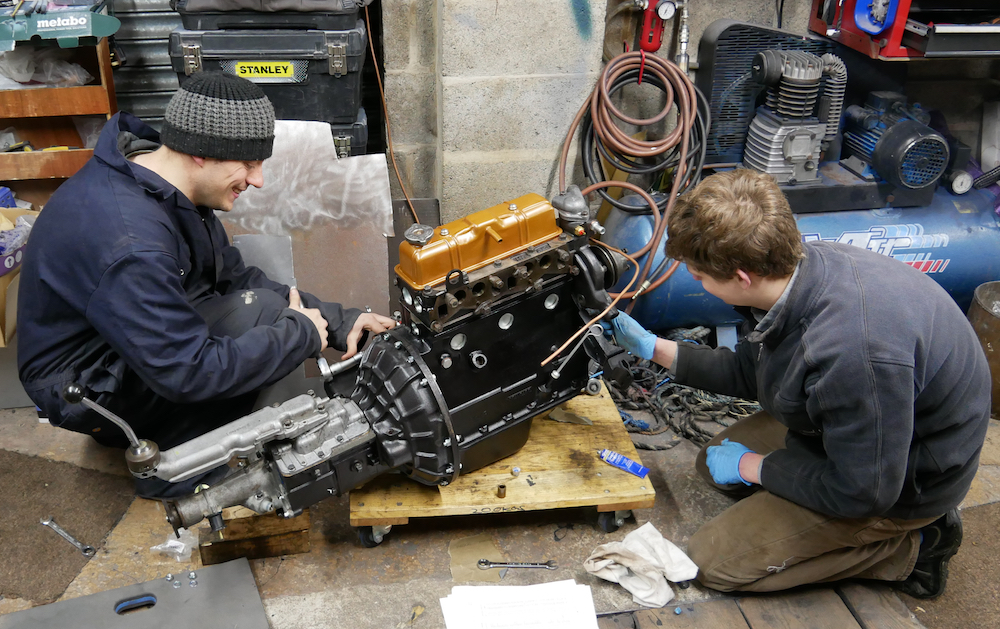 Then fitted the whole assembly to the car.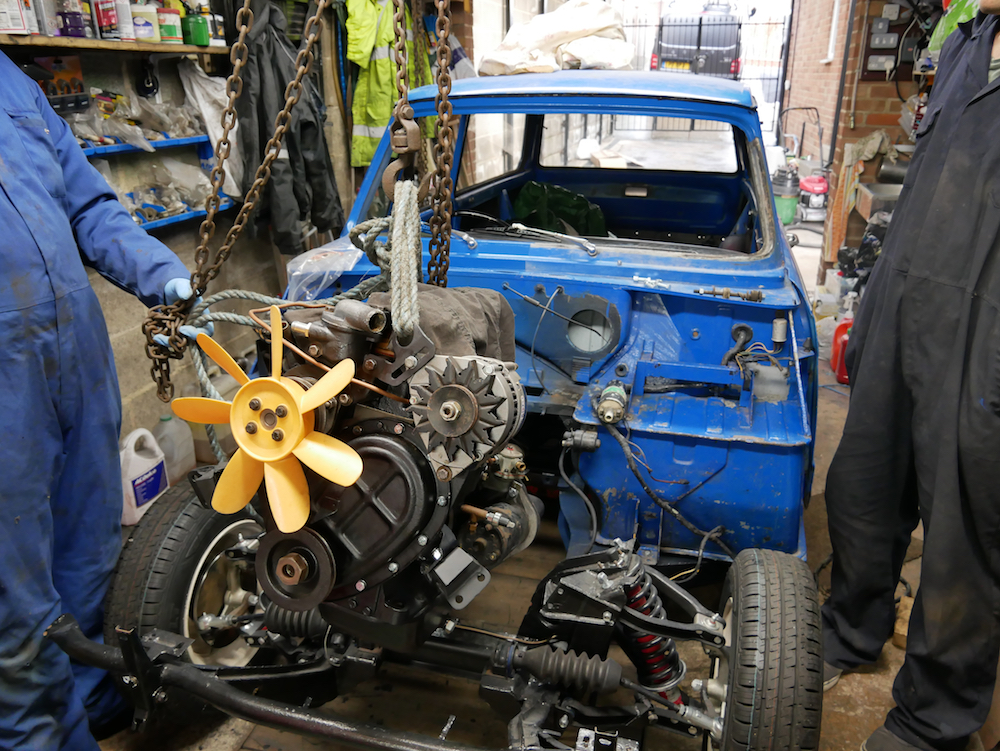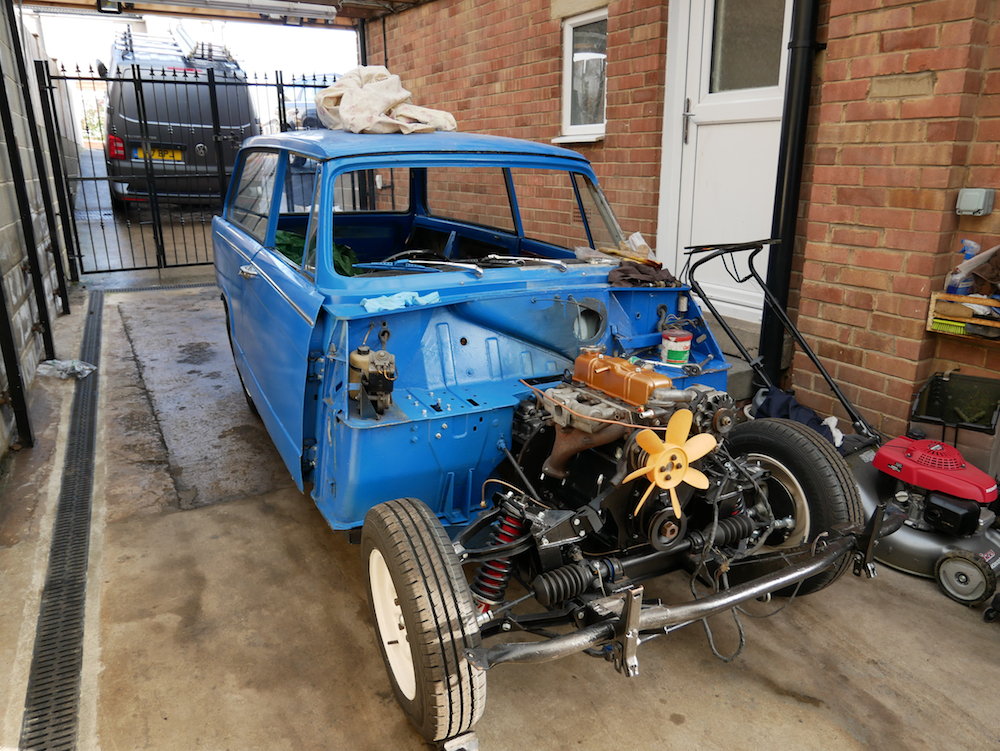 Next we installed the fuel tank, and I drew the short straw and spent a few hours in the pit installing the rebalanced propshaft and routing new fuel lines.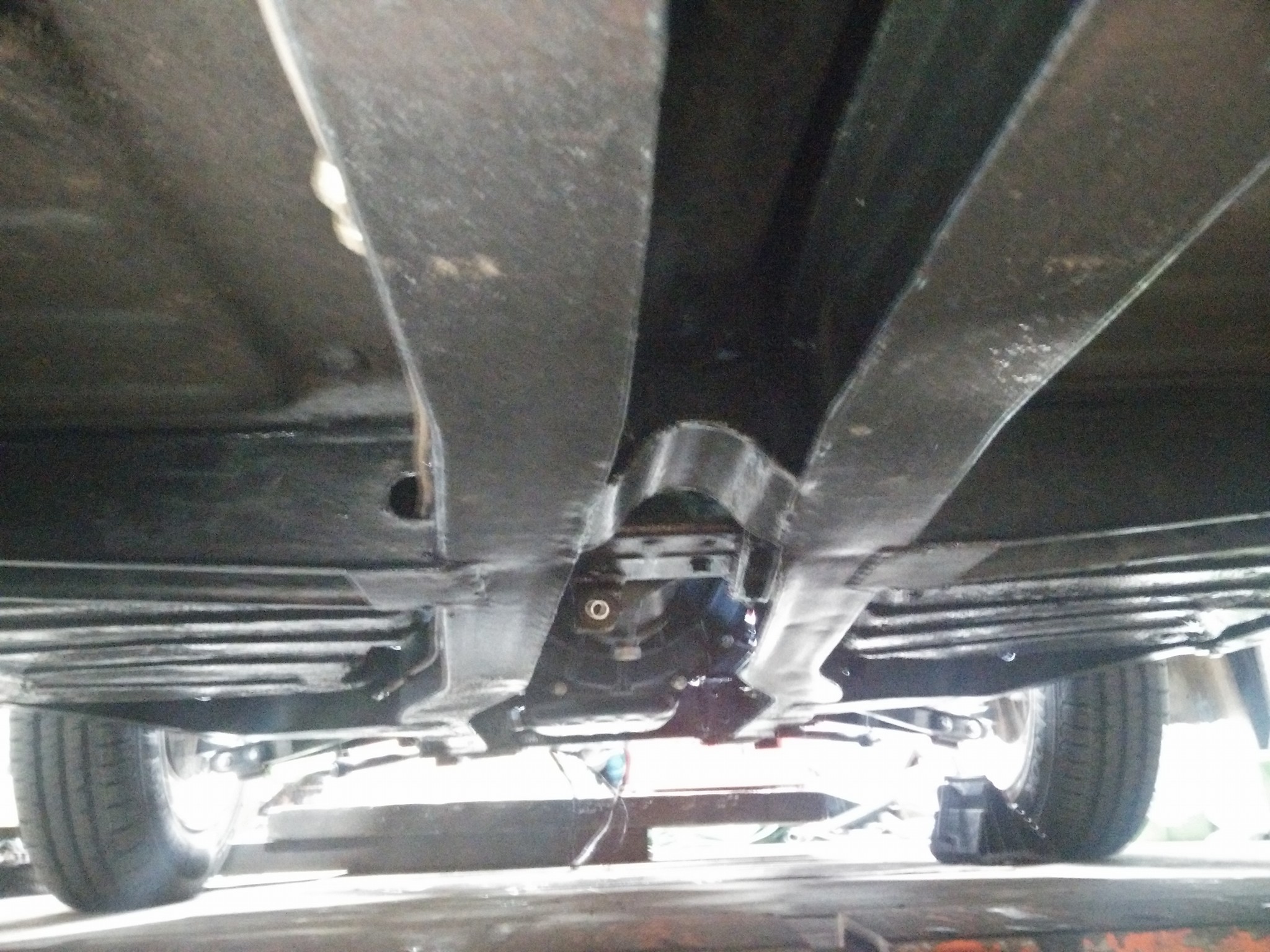 To improve the cooling capabilities for Iran and Turkmenistan, we've gone with an upgraded fan and radiator. With this plumbed in, it was time for the first start.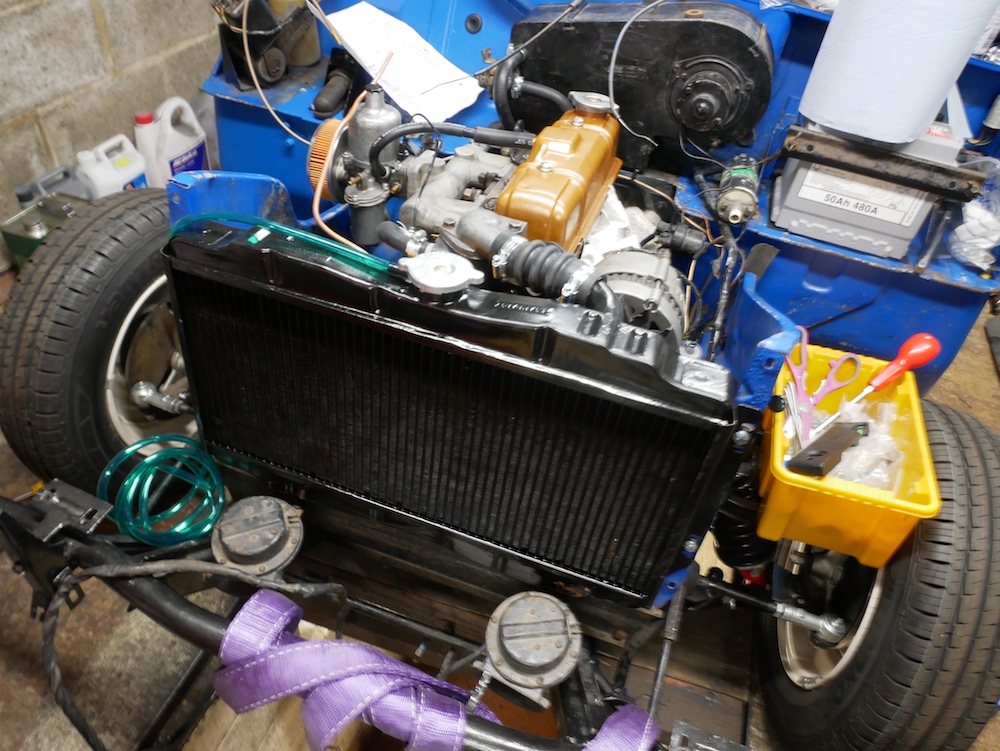 Whilst running up to temperature, we hit an issue when three of the new core plugs started to leak coolant. We also have a minor issue with the fuel tank "slightly" leaking petrol. We've sorted the core plug issues now, and the fuel tank is off for repair.
On the bright side, we have 50 PSI of oil pressure hot (very good) and we're getting close to moving under our own power. The next steps are not really blog-worthy as we sort out the brakes, clutch, electrics and all the bits of the body that are missing.